UNION PACIFIC IS PROUD TO CELEBRATE THE LEGACY OF ABRAHAM LINCOLN.
Living His Legacy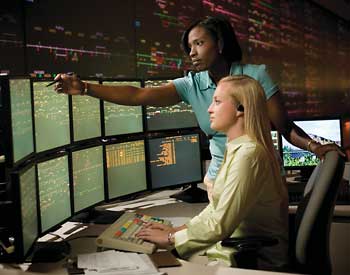 Supporting Communities
Where we have tracks, we have ties.
We've never thought of the cities and towns along our system as merely stops along the way. For Union Pacific's 49,000 employees, these places are home, and we're proud to be active, responsible members of each community.
Safety on our tracks starts with safety on our minds.
As a railroad, we feel that our chief responsibility in every community is public safety. Union Pacific is constantly developing technology to make our equipment safer – from robotic devices that detect flaws in the track, to systems that can actually help locomotives prevent collisions. We consider local public safety officers to be an important part of our team. And we reach out to people who live and work near our tracks, to help them understand as much as we do about rail safety.