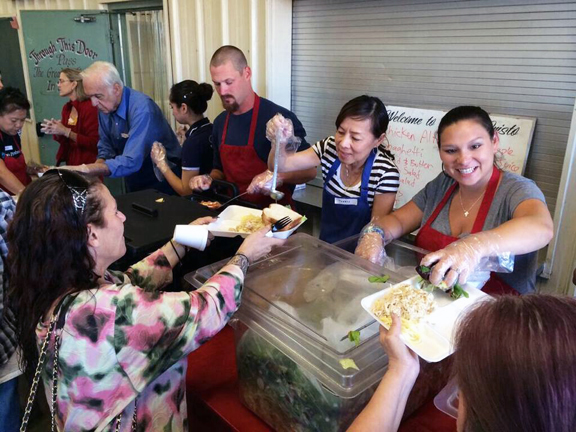 Paz De Cristo Community Center Empowers People in Need
Posted July 2, 2015 5:40 p.m. CDT
Often the working poor and elderly living in Mesa, Arizona, are forced to choose between buying groceries and paying their utility bills. By June, it's already a blistering 111 degrees in Mesa.
As a result, the Paz De Cristo Community Center sees an increase in attendance every summer. "If they can eat here, or get one of our food boxes, they can use their grocery money to pay the utilities," said Arlen Westling, director of the center.
Located on the west side of a city with a population of more than 455,000, Paz De Cristo Community Center is the only organization in the region that offers a hot meal every night. About 55 percent of the evening meal guests Paz De Cristo serves are homeless. The rest are the working poor, senior citizens or struggling single-parent families. In addition to a hot meal every night, Paz De Cristo also distributes about 1,300 food boxes every month. Each food box feeds a family of four for three days.
Read More